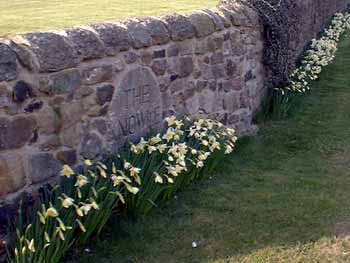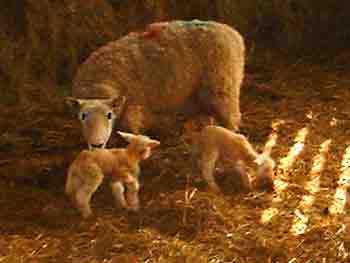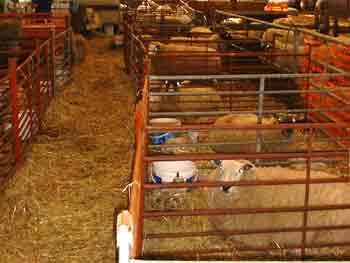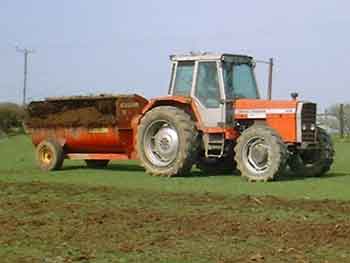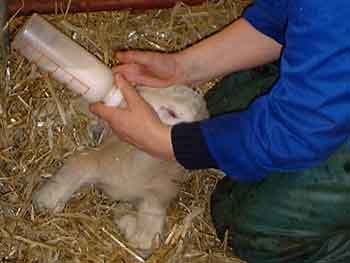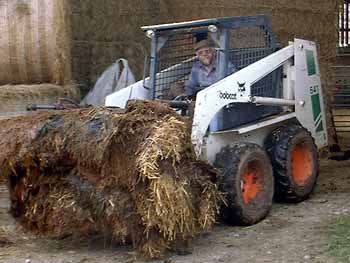 Meanwhile Terry is doing what he does best - shovelling wassisname!
And Liz feeds them when mum can't (or sometimes won't)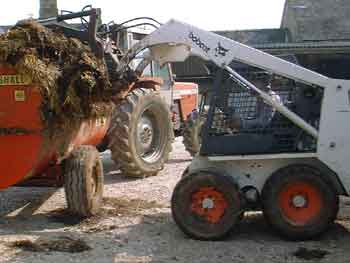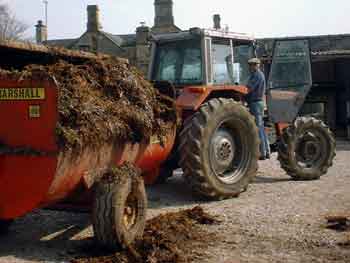 And having shovelled it, we spread it. What a grand way to spend a beautiful spring day!
It is late March, spring is sprung, the daffodils are out, and we are lambing at Knowle Farm.
One new mum takes care of her new young offspring